Centennial House, Dornes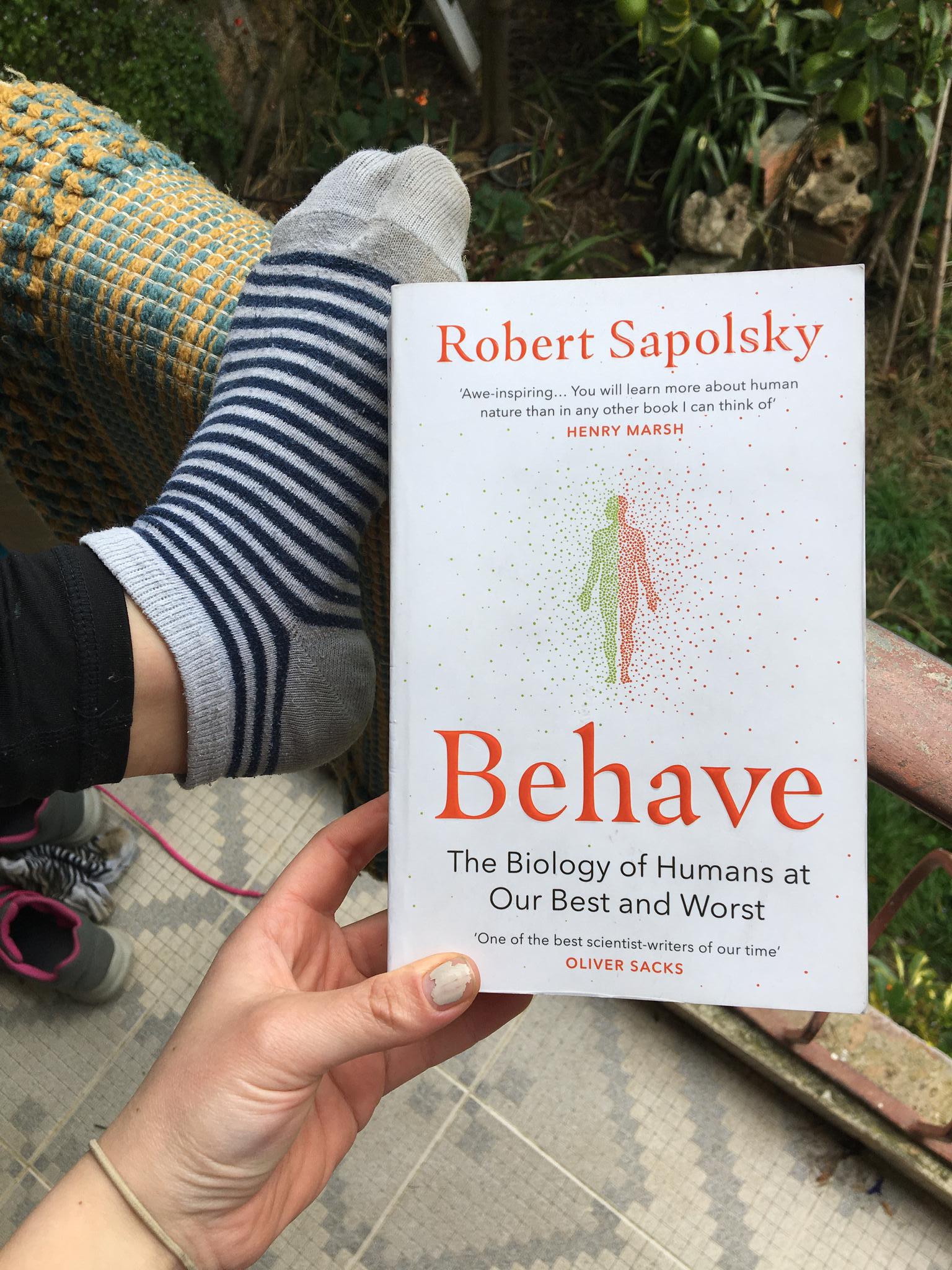 Behave, Robert Sapolsky - A perfect read to recover alongside, crammed with insightful points about messed-up, essentially decent, humans. Final chapter on conflict by far the best. Ever relevant.
Grief Is The Thing With Feathers, Max Porter - Just the most beautiful work.
The Best Of Everything, Rona Jaffe - Mad, hilarious, wise and true. Slightly ruined (or perhaps enhanced?!) by a character falling downstairs and *DYING* and everyone else just continuing to be madly in love with men, but light relief nonetheless. I wonder whether she's distantly related to Sarah Jaffe of the modern day equivalent: Work Won't Love You Back: How Devotion To Our Jobs Keeps Us Exploited, Exhausted & Alone (also vg)
A Good Man In Africa, William Boyd - A less witty Philip Roth, ft. good lines: With a sudden flash of prophetic inspiration he felt he knew why there was so much evil in the world: the price you paid for being good was simply quite out of proportion, preposterously over-valued. And as prime consumers of the commodity of goodness, the human race had decided that they were just not prepared to pay the going rate. (Discuss).
This One Wild And Precious Life, Sarah Wilson - Rallying call for climate action. Wasn't particularly in the head-space to think about "our sick and troubled world" type-thing, but it's a smart and well-written account of someone who cares, and I'll come back to it. Interwoven with rural, global hikes. Relatable voice.
Priestdaddy, Patricia Lockwood - A bit of a Catholic slog. American, unfunny.
Americanah, Chimamanda Ngozi Adichie - Recommended and recommend! Adichie is a fantastic writer, and *this* is a tremendous work spanning Nigeria, America and the UK. On the forging of identity, and offering much to learn.
Topics Of Conversation, Miranda Popkey - I would advise: don't bother.
Little Gods, Meng Jin - Opens in a maternity ward adjacent to Tiananmen Square (June 3, 1989) and goes from there really. A history I needed, and one sharply told.

Border: A Journey To The Edge Of Europe, Kapka Kassabova - Creatively, poetically, written. Not a definitive history by any stretch, but entirely redeemed by the experiences of those that flit within. Full of personal stories, not least Kassabova's. From USSR borders to the 90s and present-day refugee push-backs, the Balkans are brought to life in a passionate, moving way. I'm extremely tempted to take a van down this summer and continue exploring...