Lives in the time of Covid
One of the few drawbacks of having such audacious friends is that when respective global lock-downs are imposed, much like music stopping in a game of statues, they end up quarantined all over the world.
Australia, Mexico, Palestine, Germany, Canada - and Scotland.
In the final leg of her 20-month travels from the Isle of Man to Idaho, Brontë is stranded in Oz. On the other side of the time-zone, Eliza is in Mexico City with her father. Visiting again, and with the trip extended indefinitely, Jessie is in Palestine. Des and Fran are holding the fort in Edinburgh, Bridie's in Berlin and Emily, a week before our lock-down, managed to scrape it back to Canada from Cambridge.
Having made the bold journey from London to Devon a few days before our own restrictions, I'm isolating with three brothers, my parents and dog.

Living under broadly relatable circumstances for the first time since graduating, it's been strangely comforting to experience the similarities of a lock-down together.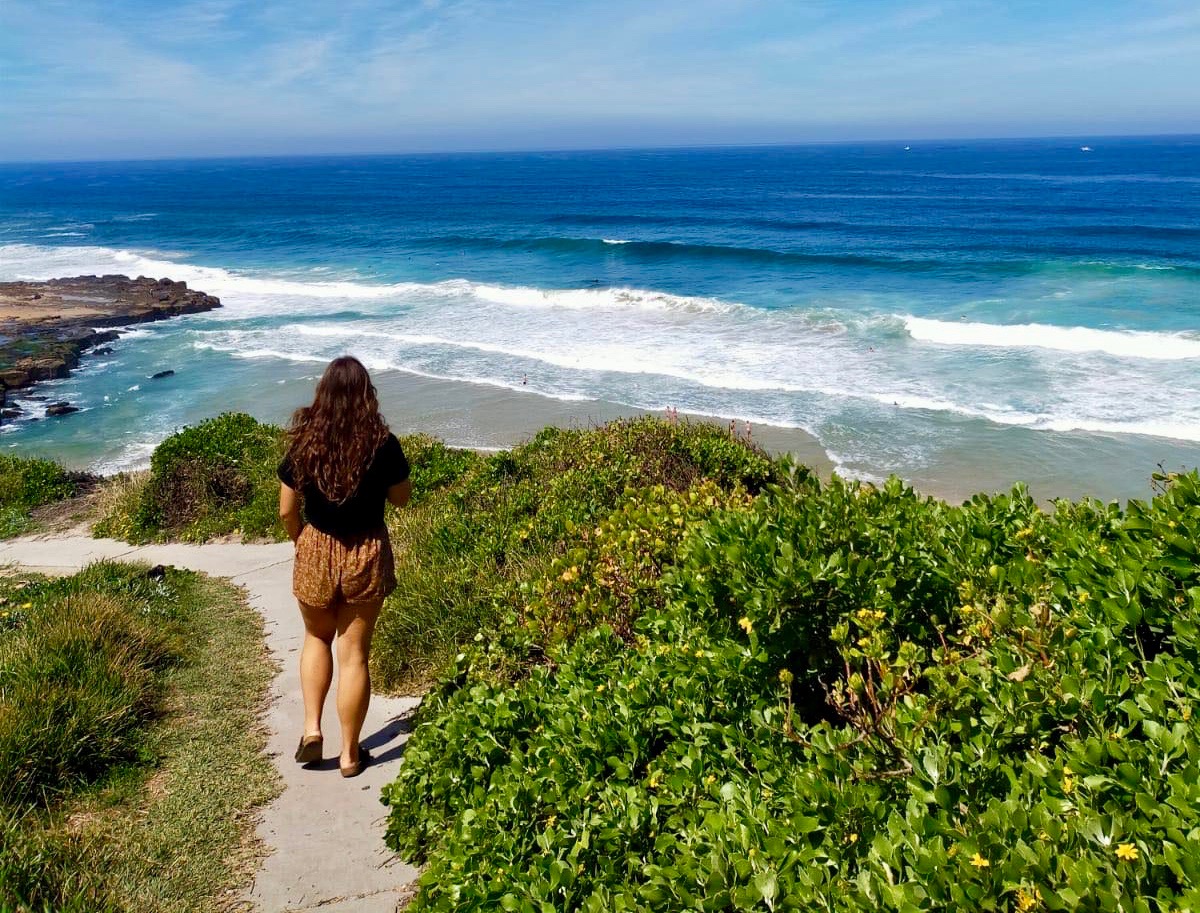 Australia, Brontë Wright

Brontë's been on the other side of the world for six months. Quarantine laws have been so strictly enforced ("you could literally get a ten thousand dollar fine if you break anything") that she tells us the country seems asleep. Their lock-down was also imposed on 23/03, but they appear to have managed the spread of the pandemic better than the UK (with 95 deaths as of 03/05) and are beginning to relax social-distancing restrictions.
One of the major laws was that you could only be in public as a pair (both being from the same household); as of today, you can leave in four. Brontë suggests that Australia is perhaps particularly well placed to weather the long-term limits of social interaction; there's so much more space compared to European countries, and their 1.5 metre restrictions are possible in most towns with wide streets and vast supermarkets. Although it looks like a long road to relative normality, she's seeing the first signs.
Many travellers have gone home, so hostels are accommodating Australians without places of their own. Brontë tell us that her backpacker community has been replaced by drug addicts and alcoholics, and she's beginning to feel more like an exhausted therapist than a 24-year old free-spirit. She is undoubtedly the most free-spirited, brave and completely mad person I know, so it's no surprise to see her accept the new situation as a solo traveller pretty well. Nevertheless, she'd like to return to the Isle of Man when she can (the island is not accepting travellers for the moment), and it's frustrating to wait for the situation to improve in the UK. 
As she also holds Australian citizenship, she's actually in quite a niche legal and financial situation which raises all sorts of questions about government responsibilities. To get home now, she'd need to apply for an exemption from the Australian government (there's a ban on Australian citizens flying internationally), meaning she'd have to provide proof that her life was predominantly in the UK in 2019; not really possible considering she's getting a job-keeper payment from Australia and lived in America the year before. If successful, there would be the criminally expensive cost of the remaining flights to Britain (I might create a gofundme), a 12 day quarantine in the UK, an application for a repatriation journey back to the Isle of Man (exclusive to residents that haven't been away from the island for longer than six months... which applied to her before the virus struck, so might still be applicable). And finally, a further 14 day quarantine in a hotel on the Isle of Man.
For now, she's in the Blue Mountains, spending her time breathing..., going on breathtakingly beautiful hikes and, I hope, rediscovering her artistic talent.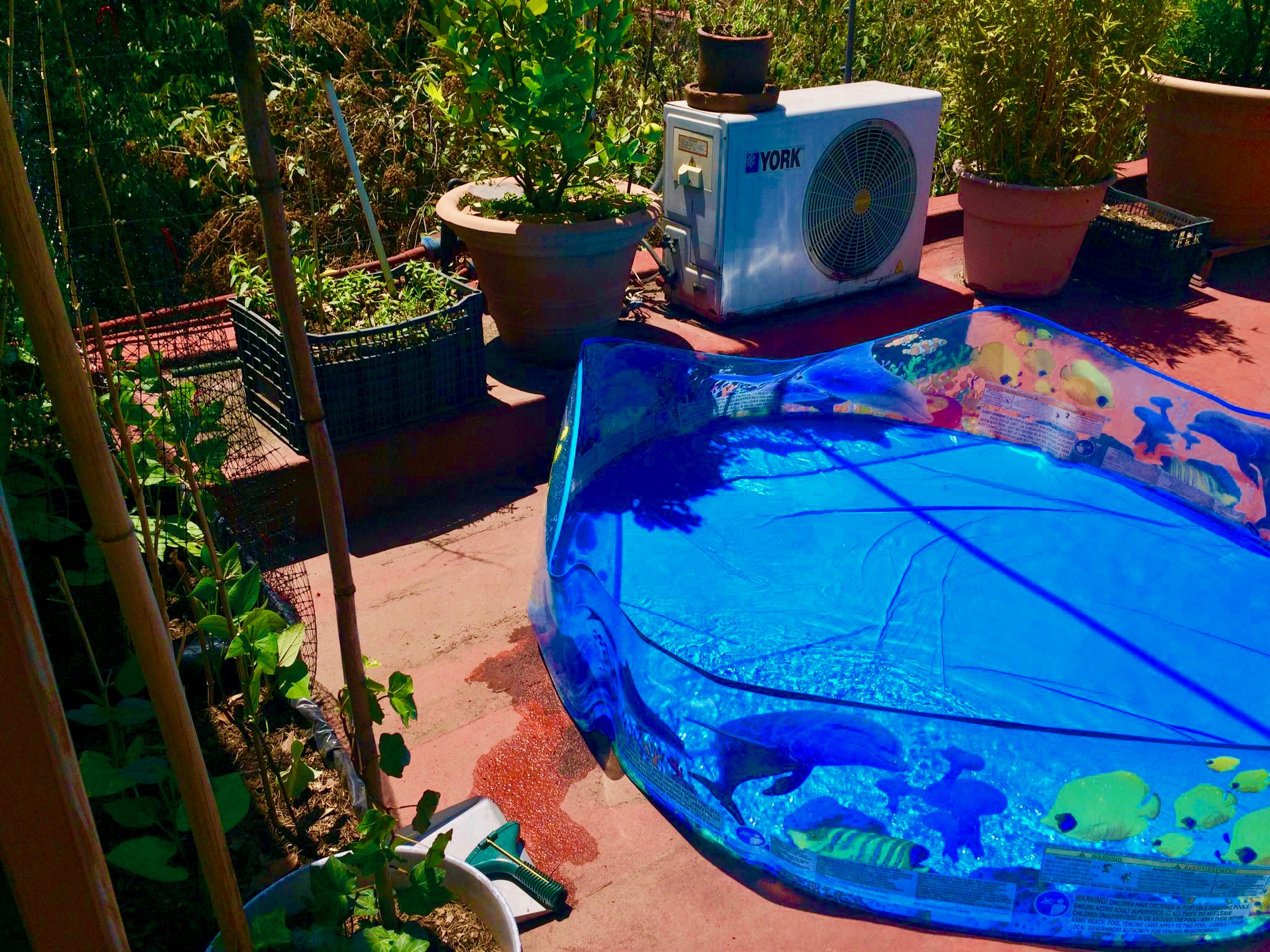 Mexico, Eliza Colin Hodges
Eliza is a month into Mexico's lockdown. As a country of intense poverty, it's been an interesting experience; she's in the "middle-class Mexico" but says there's been a jumbled mix of those adhering to social distancing guidelines in Mexico City. It's an extremely diverse society, with many completely autonomous communities. Some places are deserted; others like an ordinary spring day. As of 03/05, Mexico have a total death toll of 2,061; a staggering figure, albeit 26,000 fewer than the UK. The first socialist President of Mexico for a while, Andrés Manuel López Obrador, has been a breath of fresh air, putting the Health Undersecretariat, Hugo López-Gatell, in charge of their response ("instead of directing us to put bleach in our veins, he's shut up and let the guy take over").
Eliza is a wonderfully wise, spiritual friend (and, if she reads this, one of my many trivial regrets is not having attended more of her downstairs meditation sessions…); I value her judgement, so to hear her say how surreal she's finding the situation has made me stop and consider my own shifting reality. She's been enjoying time with her father, making art and paper, studying for her university course and learning guitar – but, like the rest of us, misses the communal meals, bonfires and parties of the pre-covid world. Last night, she sent delighted photographs of some random leftover beers, despite Mexico stopping production. We love her (and I wish I was there, with an Estrella Jalisco).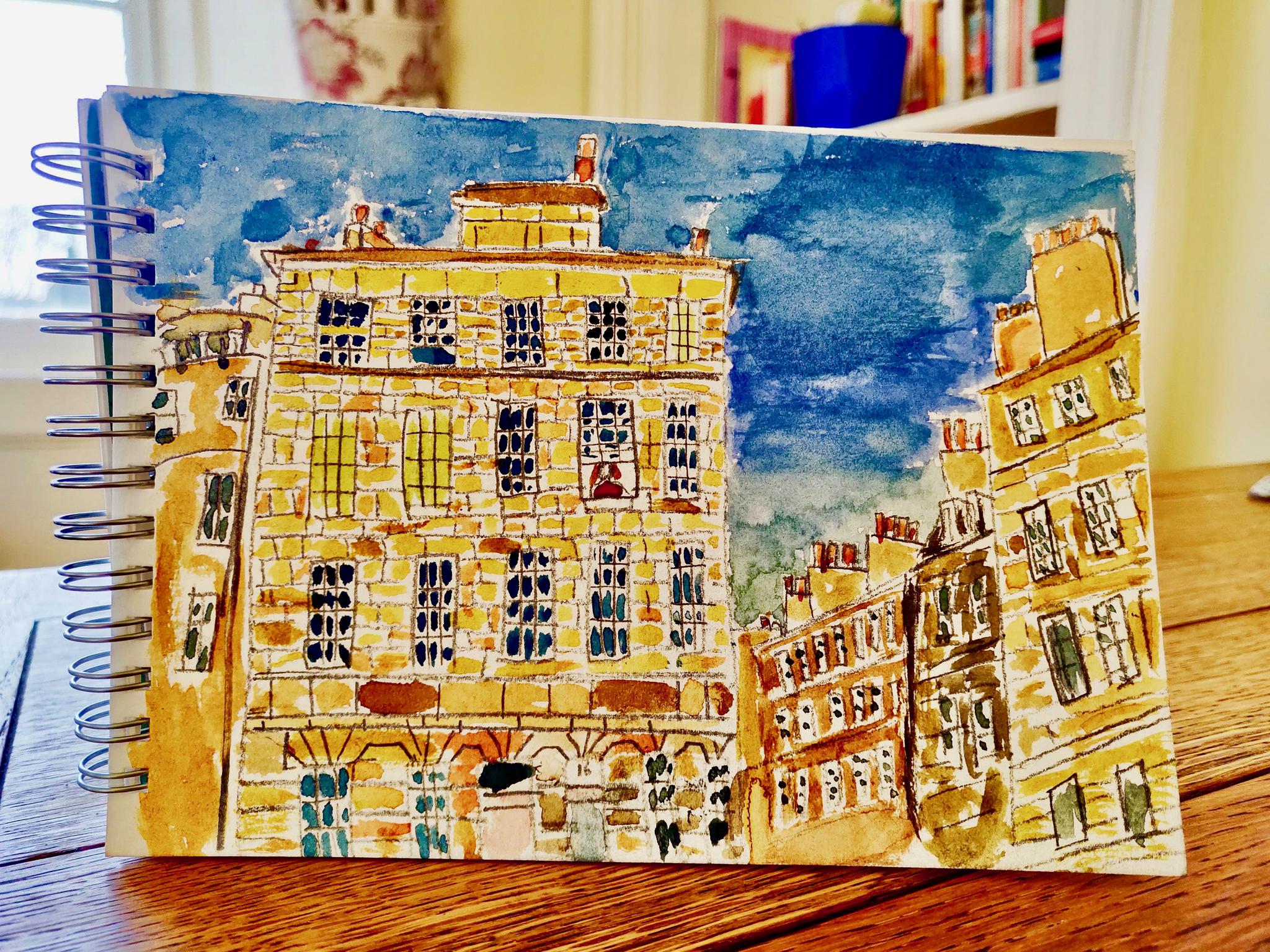 Edinburgh, illustrated by Fran Welsh
Since moving to Scotland last year, Des and Fran have lived with my brilliant friend Jo and her four-year old Muso (both temporarily in Jo's family home). Originally from Cyprus, Des is finishing a masters at Edinburgh - from the kitchen - and Fran is a key worker in a care home. It's busy and tiring, and she tells us there's a lot of Scottish singing (she's a true hero). In her free-time, Fran paints watercolours, walks along the Water of Leith and drinks gin. Before lock-down, Des had started swimming; now, she leaves the house once every four days. They're both missing having Jo and Muso around, and spent the afternoon doing the original 1998 enneagram test manually (Fran is a 2w6).
According to Des, the checkpoints in Cyprus were shut for the first time since they opened in 2003 so the impact of the virus has to an extent been political, too. The Republic has implemented a strict curfew and similar measures have been implemented in the unrecognised North. Both sides are slowly easing measures now as the cases have diminished to almost nothing (there have been 20 covid-19 deaths to date in the areas controlled by the Republic), but she thinks the checkpoints will remain closed for the time being.
Amazingly, the National Federation of Cypriots in the UK, under the auspices of the Ministry of Foreign Affairs of the Republic of Cyprus, sent a jammy food package to their flat, with various types of pasta, orzo, lentils, nuts, honey, halloumi, cypriot biscuits and iced coffe; even the government, it seems, reverts to "the classic Cypriot way of offering love through food". Fran scored a HelloFresh delivery from some absent Scottish neighbours. They're stocked up. And Sainsbury's isn't even shut.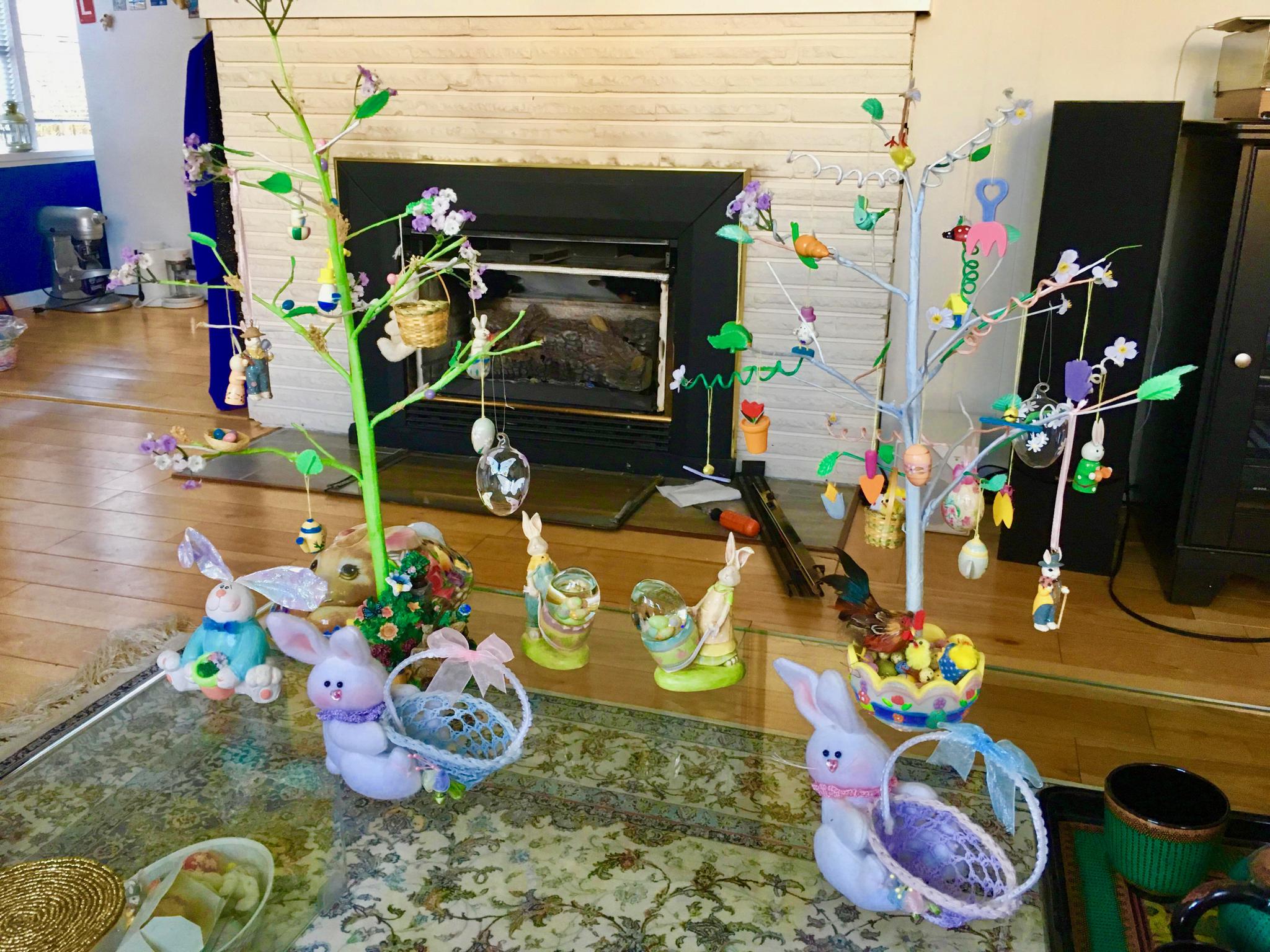 Canada, Emily Clarke

I loved asking Emily about her new normal. Having made the decision to head home in case the situation worsened (a typically wise decision, as it did), she flew back to Canada six weeks ago, booking a flight half-a-day before it took off. Although Canada isn't exactly under lock-down – you have to social distance, but you are allowed out for non-essential reasons – since arriving home, she hasn't been more than 200 feet from her property. She's been exercising in that radius, gardening, baking, reading, restoring furniture and – along with me and Eliza – picking up the guitar to pass the time. Emily's twin is a fire-fighter (an essential job, and he's based around five-hours away), so she's got her parents to herself.
Something that particularly struck me from Emily's experience is how novel it's actually been for her to do... absolutely nothing. "It feels like there's all this chaos out there in the world and I've had all this pressure that I was putting on myself to get a really great job and do all these amazing things this year… it's just been lifted off for the first time in ten years… and that's been really nice." I think we can all identify with that, and her musings have been a reminder for me, at least, to try to embrace the peace.
She tells us that the situation in Canada is fairly good: there have been just over 3,500 deaths from covid-19 in the country so far, "bad, but not horrible, like it has been in some places in Europe", and there is general public confidence in their politicians and health advisors. The way the health service works in Canada is that each province is responsible for providing healthcare; every province has a provincial health care system, and everyone is entitled to access to healthcare (although there is no NHS, nobody is left behind and it is, mostly, centrally organised). Several states – like Alberta – have stockpiled PPE for years, so have been sharing supplies around the country. Their chief medical officer, Theresa Tam, has been good, and the government is mostly transparent; according to Emily, the situation in Canada is partially down to planning and the vastly spread, small population.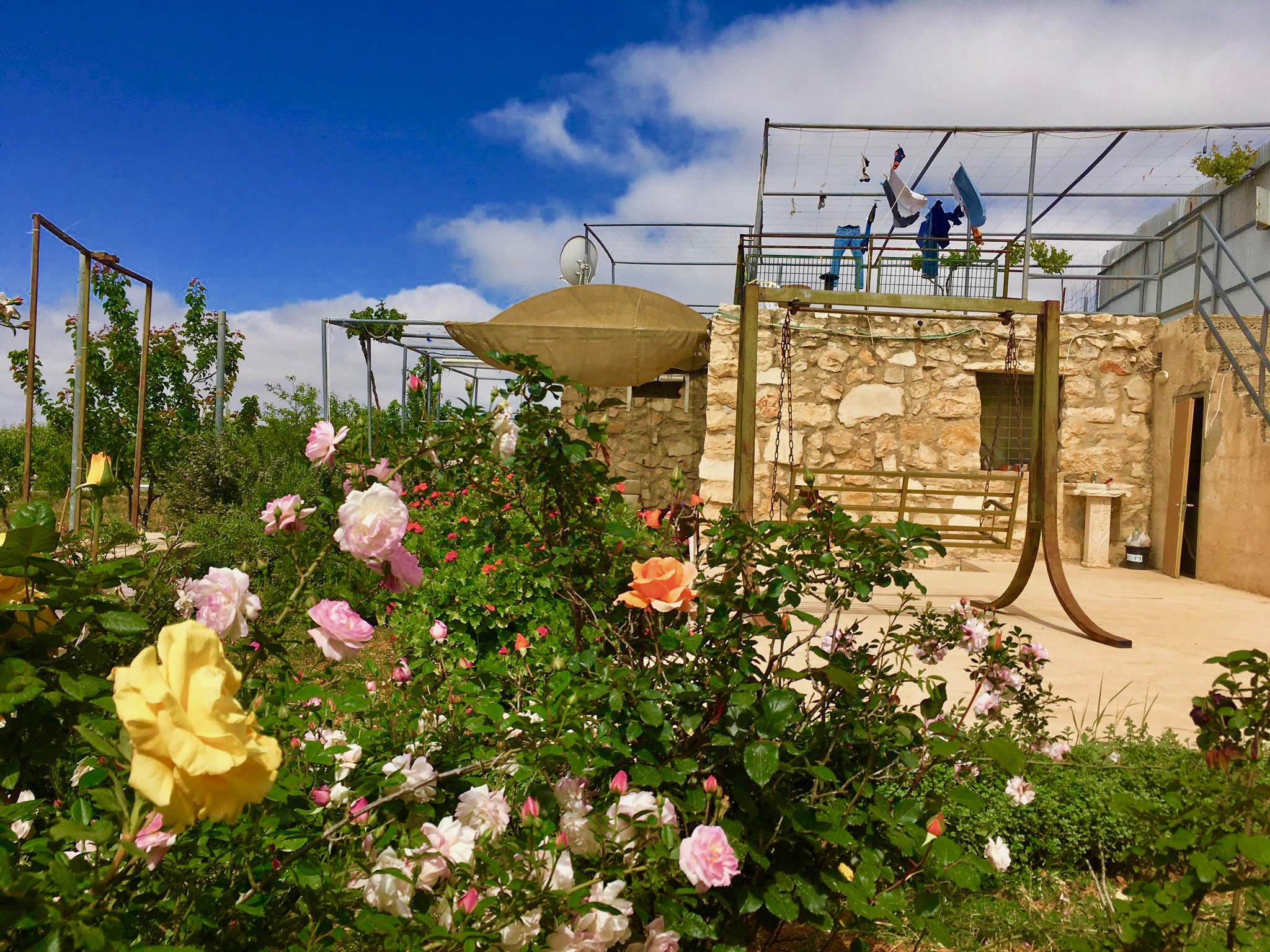 Palestine, Jessie Turner
And finally, to Jessie. Although she's been in Palestine since early 2020, and I frankly hadn't been expecting her back for a few months… or possibly ever... I've been increasingly anxious to know things were still okay. Thankfully (and remarkably, I've found from conversations with her and other friends in the West Bank), the situation in the Occupied Territories is incredibly stable. The Palestinian Authority has been really on-top of controlling the spread of the virus; I regularly check the government website in disbelief that there have, still, been only two reported deaths from covid-19.

The predominant reason for such a low spread appears to be the speed in which the state was locked-down in early March, following the outbreak in Bethlehem. As a consequence, there are essentially no other foreigners, so it's been a bizarre experience; Jessie's now living in a rural farmhouse, a twenty-minute drive away from Hebron, where she had been previously based in the Old City. Her time is spent with the guy she's staying with, cooking, eating, gardening and painting. The set-up sounds pretty magical, and she's keen to stay. Yesterday, during Ramadan prep, she picked vines and made stuffed vine-leaves; something which took her straight back to the time we had the Syrian ladies over to our house in Durham, with a gang of us sat together, rolling them on the floor.

If pushed for what is actually missing in her idyllic life, Jessie admits she misses shopping for food, seeing other people, the teaching she had been doing and life in the UK (where she is missed an awful lot more).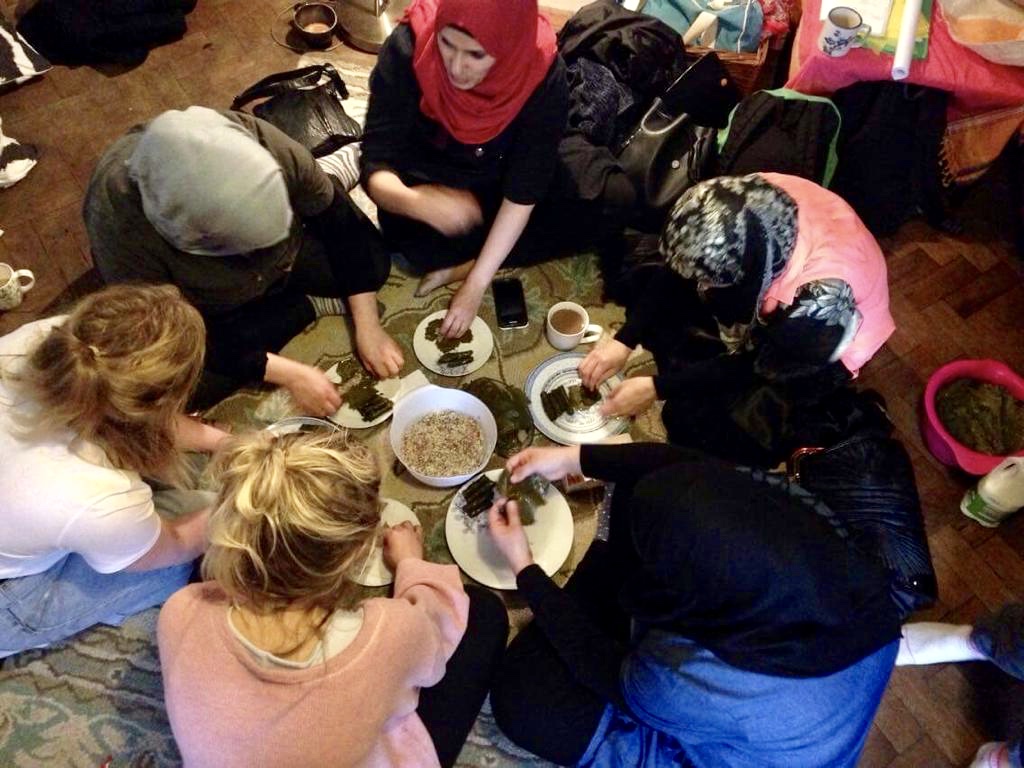 ...
For the moment, at least - with the optimum global time hotly contested - technology will continue to make do. Hopefully we'll all be in the same country at some point soon – or at least for long enough for several drinks and, social-distancing regulations permitting, a night in soho. Which is grossly London-centric, but I really need to pacify myself for continuing to pay rent for some higher purpose. 
Or maybe I should stop, and find them, or travel somewhere entirely different.