The economy, stupid...
It's been perversely meta, having time to revisit some excellent recent books on the economy while simultaneously watching it crash and burn across the world. 
Forget Friedman v. Keynes, the current crisis blows the debates of the previous century out of the water.
.... more detailed thoughts tbc....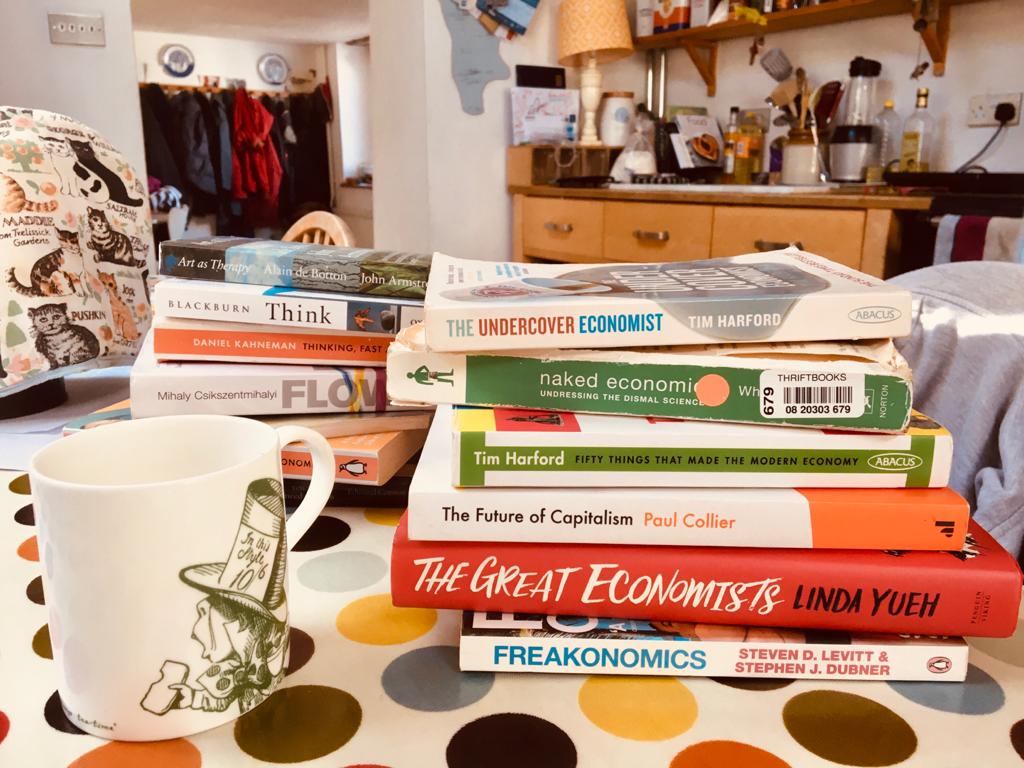 A very non-exhaustive list:
Also, this is a brilliant channel (Coronanomics) discussing where we go from here...